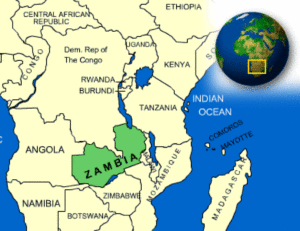 The study has shown the legal framework, organisational set up and efforts from both Mauritius and Zambia in terms of labour management.
There are major differences, as expected, between both countries and as shown in this study in terms of skills available but also in terms of legal and institutional framework.
Nonetheless, both countries have growing economies and in that respect both countries face the reality of labour shortage and specific skills shortage in various sectors.
Mauritius finds itself in a situation where less and less young wish to work in traditional sectors such as Agriculture and Textile and Clothing. This has led local enterprises to have recourse to foreign workers mostly from Asian countries such as Bangladesh, India and China. The same situation exists also in the Construction sector.
On the other hand, Zambia is in need of doctors to look after its population which is scattered over a vast territory.
As expressed by Key Informants from Mauritius interviewed in the context of this study, the openness of Mauritius is tributary of a change of mind set amongst Mauritians. Over the years, the country's economic progress has led people, especially, those between 18 to 30 years old to be more educated and to look down on jobs which have contributed to the economic success of the country and most probably to their own families' economic success. Jobs in the manufacturing sector are turned down by the youth, looking for white collar jobs instead. The BPO sector offers more prestige and is trendier amongst school leavers nowadays.
In terms of skills surplus in Mauritius, it appears that the so-called traditional do not have surplus. The same applies to new pillars such as the ICT/BPO sector and the financial sector. However, there seems to be a surplus in specific professions such as in the health, engineering, finance and legal sector. There is a rush from Mauritians for these professions which are seen as more remunerative andmore prestigious. Key informants from Mauritius feel that there is now an excess of these qualified professionals.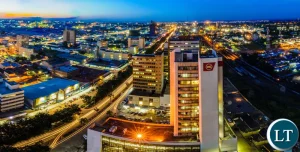 Zambia's situation is different because its economy is a fast developing and it has different imperatives. The latest Africa Economic Outlook for Zambia indicates that "During the past decade Zambia's economy has shown impressive growth averaging above 7% per annum." (2015: p3). In that respect, Zambia's skills shortages and surpluses have different causes.
Manual workers do not seem to be a problem in Zambia except in the construction sector. However, certain specific skills, for instance in the health sector, are lacking.
The study has shown that the two sectors where there are more possibilities for exchange between the two countries are the Health Sector where Mauritius can provide medical doctors as it is currently doing for Botswana and the second being the agricultural sector where there is a pool of manual workers in Zambia in which Mauritius could find human resource to replace the ageing workforce it has. Moreover, Mauritius can provide its long-standing know-how in crop development especially in sugarcane plantation to Zambia.
Yet hurdles remain between the two countries: the first being some harmonisation of legal and institutional framework which will facilitate circulatory migration between the two countries.
The hurdle from the Mauritian side is what the key informants have termed as a lack of information about the opportunities which SADC countries may offer. It seems rather, that there is little interest from the Mauritian side to try to source migrant workers from countries of the region. Is it because labour is cheaper from Asia? The closeness of Mauritius to mainland Africa should compensate in terms of air travel cost and moreover there has been no study to determine the real cost of labour in countries of the region as compared to countries of Asia from where Mauritius is sourcing its workers. The will of Mauritians to seek for opportunities on Mainland Africa is still lacking and this is an area for improvement from the Mauritian side.